KEYNOTE | 6 NOVEMBER 2023, 2PM
Willow: A Goodlord keynote announcement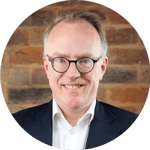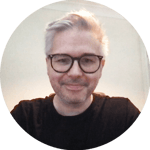 Goodlord announced its newest edition of the platform - called Willow - on Monday 6 November.
In this 45-minute keynote announcement, you can find out about all the newest features, additions, and upgrades to the Goodlord platform. Plus, you'll hear how we're entering a new era for referencing in 2024.
The keynote announcement features 17 speakers, plus special guest speaker Orla Shields from Kamma. You'll also hear from two former letting agents, Lauren Burnett and Ellie Murphy, who give their views on how the Goodlord's newest edition would have helped them as letting agents.
Topics covered over the announcement include:
An introduction to the new Goodlord home page, with William Reeve, CEO, and Phil Noble, Product Lead

An overview of Goodlord's newest integration with Kamma, with Costas Frangeskou, Director of Growth, and Orla Shields, CEO of Kamma

A dive into key dashboards, such as expiring certificates, utility management services, and insurance

A breakdown of how we're transforming referencing in 2024, with Emily Popple, director of referencing transformation
Watch our keynote announcement on demand
Want to find out more about Goodlord?
Thanks for your interest in Goodlord. We don't provide services directly to landlords but we work directly with letting agents up and down the country who utilise our additional products, such as insurance, to create the best renting experience in the world. If you'd like us to put you in touch with a Goodlord agent in your area, please use this form to help us pair you up with an agent that meets your needs.
If you need some help with Goodlord, please visit our Tenant Help Centre in the first instance. If you are unable to find the answer you need, then our Support Team will be on hand to help you.